This is the Standard Post Format and it's a also marked as sticky in WordPress. This mean it will always be the first post. Lacus eu mattis auctor, dolor lectus…
Welcome to WordPress. This is your first post. Edit or delete it, then start writing!
We are building the best WooCommerce theme in the world.
We fundamentally believe that our customers are more interested in a simple, attractive, and functional WordPress theme than they are having 12 color schemes to choose from, and a fancy slider with…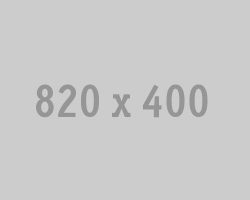 Lorem ipsum dolor sit amet, consectetur adipiscing elit. Etiam quis diam erat. Duis velit lectus, posuere a blandit sit amet, tempor at lorem. Donec ultricies, lorem sed ultrices interdum, leo…
iOS users can finally tap into alternative keyboard software. Although you'd be forgiven for not changing from the stock Apple keyboard (pictured left) — given that Cupertino has buried the…
Magnis modipsae que lib voloratati andigen daepeditem ut repro labor. Laceaque quiae sitiorem rest non restibusaes es tumquam core posae volor remped modis volor. Doloreiur qui commolu ptatemp dolupta oreprerum…
Featuring a larger, more advanced display, and significant leaps in capability and performance, iPhone 6 and 6 Plus represent the biggest advancement in design and engineering since we introduced the…